I think we've all realized, with some disappointment, that Nike's Breaking2 project will be based on attempting to break the 2:00:00 marathon barrier by also breaking the rules (illegal shoes, illegal pacing, draft car)…but nonetheless a recent article from Wired magazine on the project has some interesting insights into the training of one of Breaking2 athletes, Eliud Kipchoge.
Kipchoge won gold in the 2016 Olympic marathon and as of this writing holds the 3rd fastest marathon time ever at 2:03:05.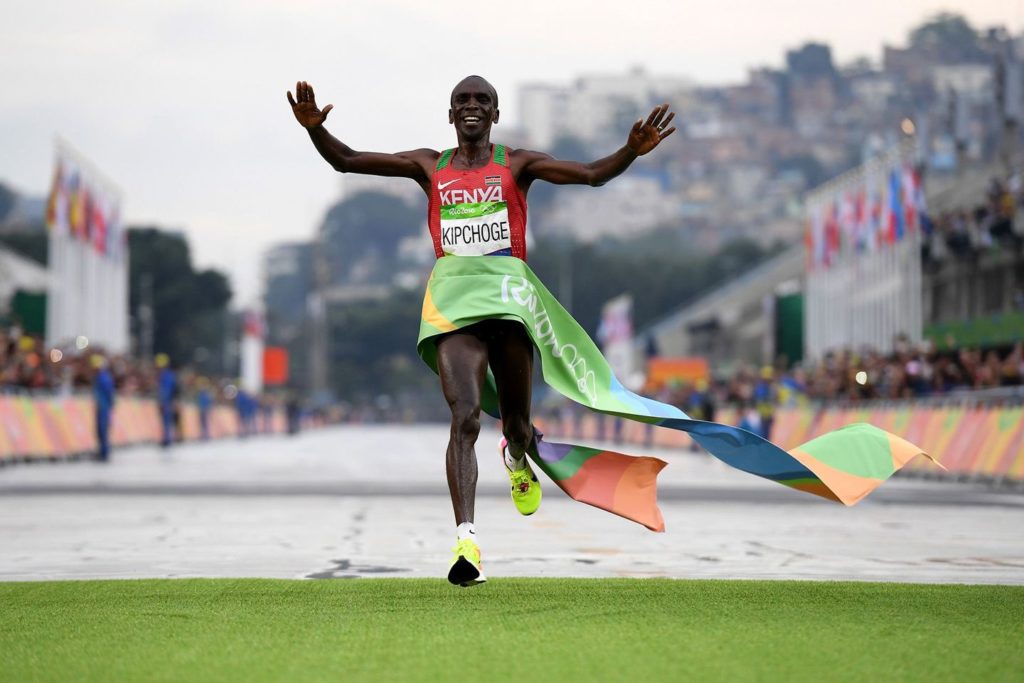 For the Wired piece, journalist Ed Caesar travelled to Kenya to observe and sometimes train with Kipchoge's group. One of his main observations was that Kenyans do not rush their training but rather proceed cautiously and patiently to ever higher levels of fitness, as the Kenyans say, "slowly by slowly".
Kipchoge, who races the marathon at an average pace of 2:55/km slows to 4:40-5:00 pace on recovery days, or about 60% of marathon race pace. For a 2:50 marathon runner, the equivalent recovery pace would be about 6:45/km. A 3:20 marathoner could see 7:50 per km and not be worried about running too slowly.
The article quotes Kipchoge's manager,
"…Kipchoge never killed himself in training. The only day on which he would drain every resource he possessed was on race day. "Never 100 percent in any session," Trouw [the manager] said…"The time to open up a can of whup ass is on race day," …"Otherwise, you risk leaving your best performance in training, where nobody sees it.""
The Kenyan approach, and that of Kipchoge in particular, is another perfect illustration of the concept of Polarized Training:  lots and lots of truly easy kilometers punctuated with appropriate amounts of controlled hard work.
As Patrick Sang, Kipchoge's coach explains, "A good day of training was worth little on its own, but a good month was worth plenty".
Check out the whole article here: